"Address and the Aesthetics-Politics Relation: An Analytical Framework"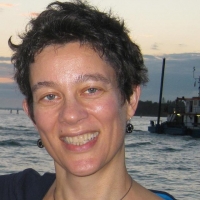 Additional Info
Fecha:

31/07/2018

Hora:

17.30 hs.

Arancel Socios:

sin cargo

Arancel No Socios:

$ 200
Monique Roelofs
Hampshire College
Martes 31 de julio de 2018, 17.30 hs.
Abstract: Philosophers such as Kant and Hume ground forms of normativity, relationality, agency, order and aesthetic meaning in address. Twentieth- and twenty-first century scholars use the notion to theorize the aesthetics-politics relation, especially in light of the workings of gender, race, coloniality and other categories of identity and difference. Widely used, yet infrequently analyzed in its own right, the concept of address clamors for analysis. This talk provides a basic, synthetic framework for understanding it.
En el marco en el marco del seminario de Filosofía del Lenguaje